Regular price
Sale price
$1,850.00
Unit price
per
Sale
Sold out
Holiday Sale: Free White Glove Delivery ($250 Value) + Extended Warranty ($200 Value) + Plus Call For Additional Discounts
View full details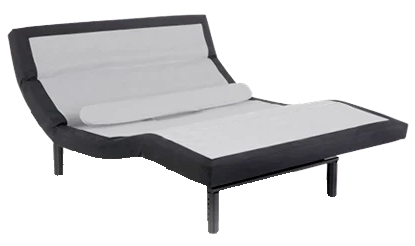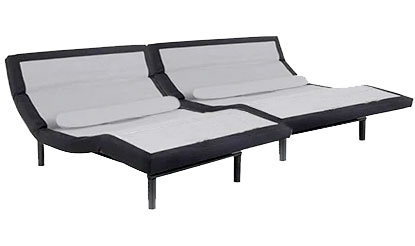 Also Shop Direct Bedding For The Best Service
Our Holiday Sale Is In Progress
Be sure to call for the best price. Our sale includes additional discounts, free white-glove delivery, plus a free extended warranty.
Click on each of the 4 tabs below for more details about our Holiday Promo:
Free Shipping & Setup
We are currently offering free shipping & in-home setup to the United States, excluding Alaska and Hawaii. Typical deliveries may take up to fourteen business days.
We ship & delivery from multiple locations so some areas may be quicker. Please feel free to call 866-318-3355 for your approximate delivery time.
Additional Holiday Savings
We're open 365 Days from 10:00am til 10:00pm. Please call: 866-318-3355 for additional holiday discounts.
Leggett & Platt Prodigy LBR Comfort Connect with Alexa Voice Control
Prodigy™ LBR is a zero clearance foundation style base from Leggett & Platt. This is their top-of-the-line base and features head and foot articulation along with the added comfort of pillow tilt and lumbar support. The LBR is Leggett's only base WiFi, Alexa Voice Control, and Comfort Connect. This base is enabled to receive future software updates as Leggett & Platt pushes out their new technology.
LBR Comfort Connect Features
Independent Adjustments For Optimal Comfort: Head, Foot, Pillow, and Lumbar
Leggett & Platt's top-of-the-line Prodigy Model, with updates to the Remote Control, Electronics and WiFi, which will enable future software updates
Amazon Alexa Voice Control
Free downloadable app for Apple and Android, so this base will work on your phone or tablet
Dual massage with wave technology
The Prodigy LBR bases features Leggett & Platt's quietest lift motors
Touch-screen remote with controls that light up
Five programmable custom positions
Multi-colored underbed light
All-new programmable settings for: Snore, Unwind, Sleep, Wake Up, and Relax
The remote now has a flashlight for moving around at night
Dual USB ports (Type A and C)
Zero-clearance foundation with a 3.5" profile
Wallhugger Design which keeps you much closer to your nightstand than a base without
Whisper Quiet operating system that holds up to 850 pounds
Highlights of the Prodigy LBR
Save On Mattress & Adjustable Bed Bundles
Gel Foam Hybrid Mattresses
Preferred by side-sleepers and those who love softer comfort without sacrificing support.
Sale Prices Starting At
Mattress Only

Bundled with Adjustable

Queen

$1399

Split King

$1900
Talalay Latex Hybrid Mattress
Our latex mattresses are the perfect choice for a medium to medium-firm comfort level.
Shop Our Most-Popular Mattress
Mattress Only

Bundled with Adjustable

Queen

$1599

Split King

$2200
Is Latex Or Gel Foam The Better Hybrid Mattress For You?
We specialize in hybrid mattresses because they're more comfortable. Our hybrids feature the best coil unit from Leggett & Platt because we only believe in using the finest materials.
Click on each of the 4 tabs below to learn more:
Talalay Latex Hybrid
We use Talalay latex because it's more comfortable than other types of latex. Our Anniversary is our most popular hybrid and it features 2-Sides, so you can choose the firmness that works best for you.
HD Specialty Foams
Copper-infused and gel-infused memory foam will help with a range of benefits to help you achieve and maximize comfort and cooling. This collection is designed for people who prefer a softer feeling but don't want to sacrifice support.
Hybrids Are More Comfortable
Mattresses made with only foam and no coils will often fall into 1 of 2 Comfort Traps.
1) People will feel like they're stuck in a hole.
2) People will feel like they've "bottomed out".
Our hybrid mattresses will provide more balanced support than an all-foam mattress.
We Don't Roll Pack
We don't compress, flatten, or roll our mattresses. Roll-pack is a process that we don't use because we want our premium materials to last for a long time.
Most people don't realize that the majority of mattresses sold online are roll packed. Once a mattress enters the machine, a tremendous amount of strain is placed on the materials. This can significantly shorten the lifespan of a mattress.
If a mattress is shipped via UPS or FedEx, you're guaranteed to get a mattress that has been through one of these machines.